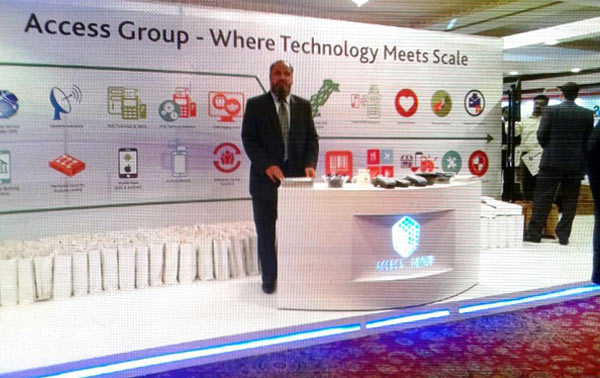 Access Group co-sponsored the 14th International e-Banking Conference & Exhibition held at Pearl Continental Hotel, Karachi on 21st April 2016.
After the acquisition of ORIX Network, and becoming Pakistan largest third-party transaction processing network, this was the first large scale event sponsored by Access Group. Marking an era of growth and innovation, we shared details of the recent developments with the participants of the conference. Access Group now has a diversified portfolio of products and services including but not limited to Loyalty, Prepaid, Gift, Fuel Management, Acquiring services, Online Redemption programs etc. and the scalability of these products has been enhanced via this acquisition.
Additionally, the conference facilitated engagement with top-tier professionals belonging to a diverse range of industries including but not limited to Banking, Finance, Payment Services, Telecommunications and Transaction Processing Networks. The insightful presentations and discussions stimulated the attendees to explore the changing landscape of electronic banking.