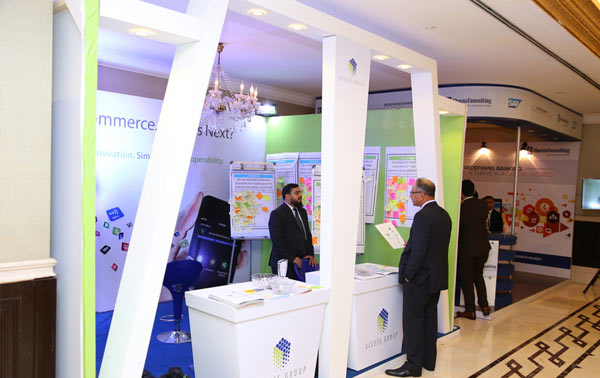 Access Group participated in the 9th International Mobile Commerce Conference held at Movenpick Hotel Karachi.
The theme of the conference revolved around the core belief of Access Group that the future of Mobile Commerce is transforming. With new avenues emerging every day, there are some critical questions about the future of Mobile Commerce that we should ask ourselves
Therefore, Access Group gave the participants of the conference an opportunity to express their opinions through an exciting on ground activity at the conference. Participants were requested to share their opinions regarding the following four critical aspects of m-commerce
Simplicity
Interoperability
Innovation
Acceptance
The activity was highly appreciated by the participants and they engaged with the Access Group correspondents with vigor and enthusiasm.
Along with this activity, the conference helped the participants engage with the top tier professionals belonging to a diverse range of industries including but not limited to Banking, Finance, Payment Services, Telecommunications and Transaction Processing Networks. The insightful presentations and discussions stimulated the participants to explore the changing landscape of mobile commerce.